About us
Experience
Attention
Regional knowledge
Experience
Attention
Regional knowledge
Amalia Navarrete has been a specialist in travel to the Copper Canyon region for more than 26 years. She is a direct descendant of the Tepehuano ethnic group, was born in northwestern México and grew up there.
Her  knowledge in the Copper Canyon area and the connection to her country  has allowed her to operate in the tourism branch, especially promoting northern Mexico, the Chepe train, Los Mochis and Chihuahua.
The founder of Amapa Tours has led numerous travel groups to the Copper Canyon and has trained travel agents and tour operators for the European and American market. She has also held seminars about the services that ofer the Copper Canyon region for clients in Mexico, the United States and Europe.
Her many years of professional experience in tourism and his knowledge of the Sierra Tarahumara allow her to successfully implement and develop all kinds of projects in this wonderful region.
Since 2007 she lives in Germany and continues working with the state of Chihuahua to promote the spectacular destination of the Copper Canyon throughout Europe.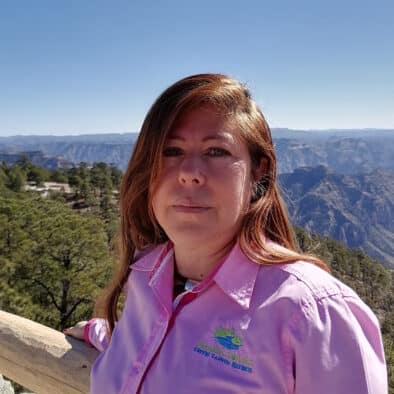 Veronica Navarro
Excecutive Travel Manager
Veronica has developed ERP´S systems for companies in northern Mexico. The acquired experience has allowed her to know the needs that a system for tourist companies requires. The last two years her professional career has taken a turn, entering in the tourist branch. She supports the presentation of our travel programs to our clients in Mexico. She currently directs the service operation at the Amapa Tours sales office in Los Mochis. Give personalized attention to individual clients and groups that visit us and implement improvements in our systems and internal controls. Veronica speaks English and French.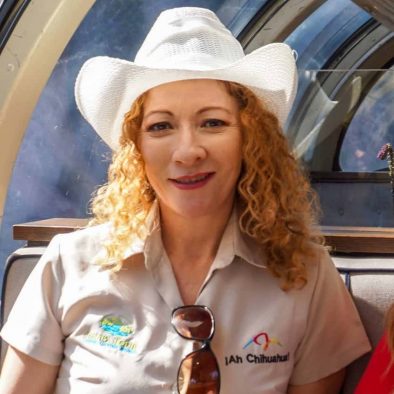 Erika Bon
Sales and Public Relations
Erika is in charge of the representation of Amapa Tours in the city of Tijuana. Its main activity is to advise, give personalized attention and, above all, contact new clients in northwestern Mexico. Her talent for sales and coordination of various events, associated with feedback from our clients, allows her to develop innovative travel programs. Provides personalized attention to incentive groups and seminars that hold their work meetings in the Copper Canyon. Erika speaks Spanish and English.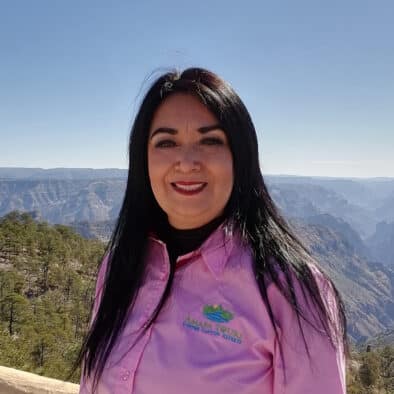 Angelica Martinez
Administrative and accounting assistant
Angelica is in charge of making payments, requesting and sending invoices and supporting everything necessary in the accounting area of the company. She is responsible for efficiently carrying out administrative and office tasks, such as planning, organizing, directing, executing, and supervising. She analyzes and resolves accounting situations that require special attention and immediate resolution and gives essential support to directors with the setting of goals and objectives for the different areas of the company.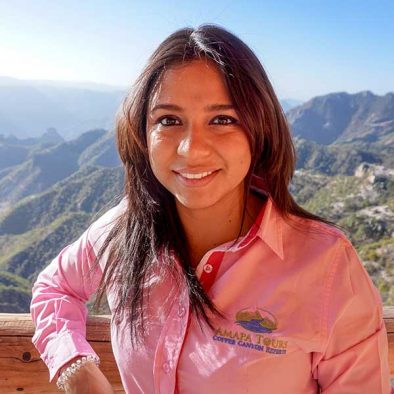 Lidia Hayde Silva
Sales and Public Relations
Lidia has worked for a tour operator in Central America for more than 7 years in the sales area and as a tourist guide. She is currently in charge of the administration and registration of trips in the German and French markets, in addition to developing adventure programs for incentive groups. She speaks German, French and English fluently and of course Spanish.
Gustavo Lozano
Tourist Host in Copper Canyon
Gustavo was born in the town of Arepo in the state of Chihuahua. With more than 30 years of experience as a guide in the Sierra Tarahumara, due to his charisma and attention that he gives to our clients, he is one of the most requested guides. He speaks Italian and 100% English. Of course he is also certified by the Mexican Secretary of Tourism.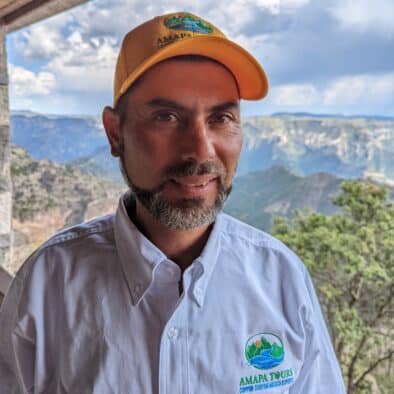 Guadalupe Aguero Loya
Tourist Host in Copper Canyon
Guadalupe has been working as a guide in Copper Canyon for more than 22 years. He is originally from the region and knows the Sierra Tarahumara very well. Due to his indigenous roots, he is one of the few guides who has contact with the Rarámuris. Like them, he shares the passion for running and has participated in the Cañones en Guachochi marathon. As a member of Amapa Tours he makes it possible for our clients to have special experiences and unique impressions in the region.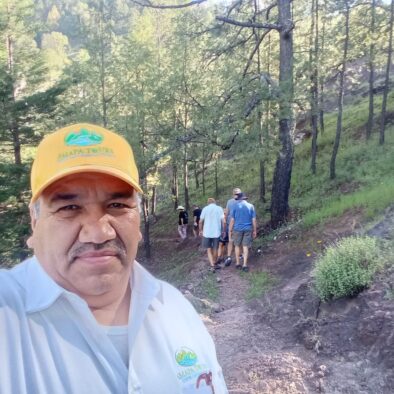 Raul Pazos
Tourist Host in Cerocahui
Raúl is originally from the town of Cerocahui, Chihuahua and has worked as a tour guide for more than 25 years. Living in the middle of the Sierra Madre, he knows the area very well. He shows our clients the most isolated and picturesque places that are not included in conventional travel programs. Raúl is also certified by the Secretary of Tourism of Mexico and speaks good English.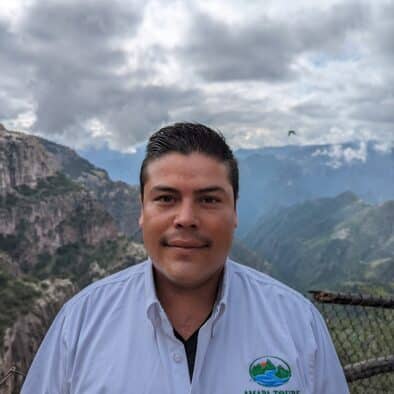 Ever Ochoa
Tourist Host in Copper Canyon
Ever was born in the town of Arepo, near San Rafael in the state of Chihuahua. He has more than 8 years of experience as a tour guide in the Sierra Tarahumara, he is also one of the most requested guides due to his charisma and personalized attention that he gives. He is in charge of attending our Spanish-speaking customers.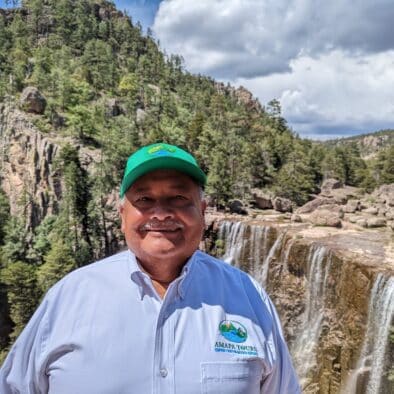 Rodolfo Porras
Tourist Host in Creel and Chihuahua
Rodolfo is in charge of our customers in the area of Creel and Chihuahua. With more than 25 years of experience making tourists live unforgettable experiences to remember for a lifetime. Like all our select guides, he is characterized by being very friendly, attentive and helpful. He has the guide certification endorsed by SECTUR.
How can we help you?
For any questions to our Copper Canyon Experts team, do not hesitate to contact us